In the previous article, we showed you how to save on shipping costs with our product. Now we would like to show you more.
Here's a brief recap on the benefits we showed you previously:
Reduced transport costs.
Increased storage capacity.
Reduced waste and handling with pallets (see example below).
Corrugated cardboard = 500 sheets per pallet vs. Non-slip sheet = 5,000 sheets per pallet
Hidden savings with our non-slip sheet papers
Be ecological and easily use less raw materials.
Let´s have a look at XYZ Global Express and their monthly quantity. As we said earlier, they use 20,000 non-slip sheets, which is approximately 1.8 tons of testliner material. The non-slip sheets are transported on 4 wooden pallets, which equates to 80 kg of wood. XYZ used to use corrugated cardboards. To get the same number of sheets, they had to ship approximately 10 tons of raw material on 40 wooden pallets, which made a walloping 800 kg total in wood alone. In each instance, that's approximately ten times more in all ways. Think ecologically and economically. Use the thinner, lighter weight material. Endupack is here to provide a more suitable and profitable solution for you.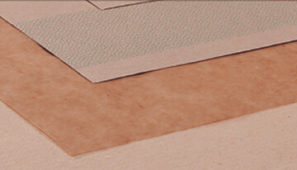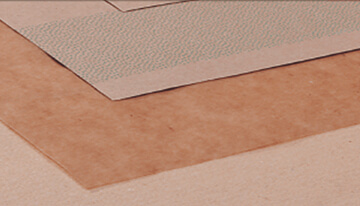 Reduce the cover material!
Our non-slip papers are so good at holding your goods in place, you can reduce or get rid of the straps, protective corners and stretch film. This will save you extra money in the long run.
Decrease the delays and injures!
The added friction from our non-slip sheets will help keep your product where it belongs, thus Reducing any delays that may come about via injures to your employees due to unstable goods falling or other friction related issues in the shipping process.
For more information, samples and pricings, feel free to contact our TEAM here.