Transport goods, instead of wooden pallets
Grip´n Slip Sheets replace wooden pallets
The Grip´n Slip Sheet is a thin pallet-sized slip sheet made of kraftliner with a Grip Sheet attached to its top. Its slim design replaces the bulky, heavy pallet to give more space and less weight, saving you more money in the long run. The grip sheet on top ensures that products stacked above it remain in place, and allows for easy transfer of goods from truck to storehouse, and vice versa.  Normally, the Grip´n Slip Sheet is produced in two sizes (1200x800 mm or 1200x1000 mm) plus two 75 mm width tabs for palletless handling. Usually, this unique product is handled by a special fork attachment called the Push Pull Attachment.
Grip´n Slip Sheet versus Wooden pallet
A Grip´n slip sheet is approximately 2-3 times cheaper than a wooden pallet
LESS VOLUME = LESS WASTE = LOWER SHIPPING COST
1000 Slip Sheets are equal to 1 cubic meter in volume. 1000 wooden pallets are equal to 70 cubic meters.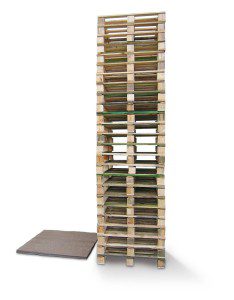 Grip´n Slip Sheets made by Endupack SA
Endupack SA is producing high quality Grip´n Slip Sheets made of virgin kraftliner and glued anti-slip paper Grip Sheets. These sheets are produced in several thicknesses to suit the demands of shipping weight. The 0.9 mm sheet transfers a maximum load of 800 kilograms. The 1.2 mm transfers a maximum load of 1100 kilograms. The advantage of this unique product is its non-slide surface layer, which adds extra stability to the foundational layer of the unit's load.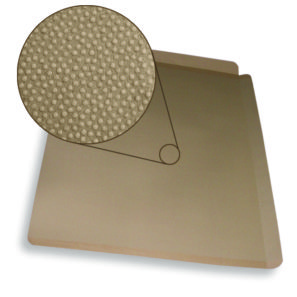 Advantages of Grip´n Slip Sheet
Wooden pallets: When you load a container by double-stacking pallets, you load 30 cm/m2 of wooden pallets, more than 700 kilograms of wood in total.
Grip´n Slip Sheets: When you load a container using Grip'n Slip Sheets, you only load 1.8 mm/m2 and 30 kg of kraftliner paper. That reduces your shipping and purchasing costs by more than 80% thanks to the lighter weight and greater space utilization.
Applications of Grip'n Slip Sheet